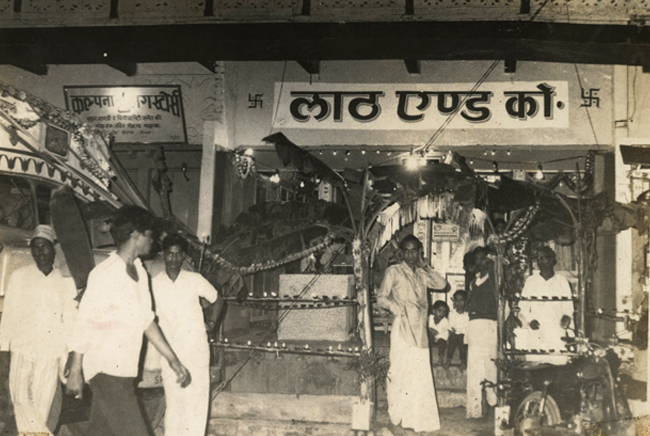 The promoters of GTC Group belong to the Lath family originally from Surajgarh, Jhunjhunu Dist., Rajasthan (India),migrated to Nepal during 1876 AD. In the year 1972, Swargiya Bihari Lal Lath established Ashok Trading Company Pvt. Ltd, which worked as the milestone for the Lath Family. In Non-business sector, Birgunj Chamber of Commerce & Industries, Birgunj Jeetpur Gaushala and Marwari Samaj Sewak Sangh were the main NGOs, where 
Sw. Bihari Lal Lath
voluntarily contributed for more than 15 years. In later phase, along with few cream members of the society, he founded 
Relief Society of Commerce
.
Presently, his elder son Mr.Ashok Kumar Lath is the President of Relief Society of Commerce. Along with changes in social phenomenon,
Sw. Bihari Lal Lathdecided
to put the Lath Family forward in more organized way with immense feeling of Corporate Social Responsibility and founded 
Radha Devi BrijLal
Lath Sewa Trust, 
which has been well working for community welfare in education and health sector. The present family members are representatives of 3rd and 4th generation of the Lath family in Nepal. 
Mr. Ashok
Kumar Lath
 stepped into food industries, which have been smoothly running from last 25 years.Simultaneously, 
Ganesh Trading Centre 
had been pacing its way in import sector.
In later phase, under initiation of Mr. Ganesh Prasad Lath (younger son of
Sw. Bihari Lal Lath
), 
Salt & Sweet Foods Industries 
and
 Noble Textiles Pvt Ltd 
were established with partnership of three reputed business groups in Nepal. Mr. Ganesh Prasad lath is attached in the social network as well. He already has extended his leadership as the President of 
Birgunj Chamber of Commerce & Industries, Marwari Yuwa Manch, Lions Club of Birgunj Adarshnagar, Dhamma Tarai Vipassana Meditation Centre and Shree Ganesh Credit and Cooperative Pvt Ltd. 
At present, he is an Executive Member of 
Federation of Nepalese Chambers of Commerce and Industry
 (
FNCCI
)
Mr. Ashish Kumar Lath (Son of Mr. Ashok Kumar Lath) is the first representative of Fourth Generation in Lath Family. After completing his MBA(International Business) from Symbiosis, Pune, he stepped into family business. Presently he is looking after the trading business of GTC group: Ganesh Trading Centre, Atlantic Overseas and Bidhya Food Products. Since 2013, he has also been serving as the Joint Secretary of Birgunj Chamber of Commerce and Industries.
Mr. Manish Kumar Lath (Son of Mr. Ganesh Prasad Lath) is the second representative of Fourth Generation of Lath Family. He has completed his MBA(Marketing) from Symbiosis, Bangalore. He is currently looking after our new venture GTC Overseas and providing his helping hand in Rice and Soya production units.