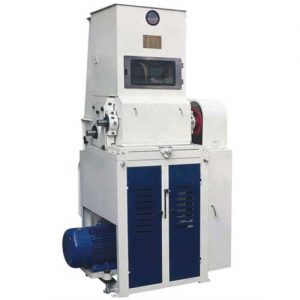 RUBBER ROLL HUSKER SERIES

MLGQ-C series Husker are with variable frequency vibrating feeding, uniform fee-in, and high volume.
MLGT (Q) series belt driving Husker are with Single/double side synchronous belt driving, it is used for husking by relative rotation of rubber rolls in different speeds. It is characterized by high output, small floor space, no oil pollution or noise.
MLGX series Husker adopts a new feeding system, advanced transmission method of timing belt, Reliable shedding plate automatic tracking rubber roll engagement mechanism.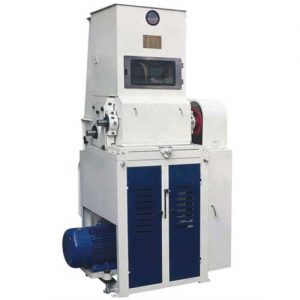 MLGT Series
MLGT Series Husker

MODEL

MLGT25

MLGT36

MLGT51

Output (T/H)

2-3

4-4.8

6-7

Power (KW)

5.5

7.5

11

Air Volume(M3/H)

3500

4000

4600

Net Weight (Kg)

500

700

850

Dimension

1200x961X2112

1248X1390X2162

1400X1390X2219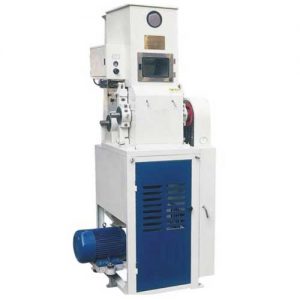 MLGQ Series
MLGQ Series Husker

MODEL

MLGQ25

MLGQ36

MLGQ51

Output (T/H)

2-3

4-4.8

6-7

Power (KW)

5.5

7.5

11

Air Volume(M3/H)

3500

4000

4600

Net Weight (Kg)

500

700

850

Dimension

1200x961X2112

1248X1390X2162

1400X1390X2219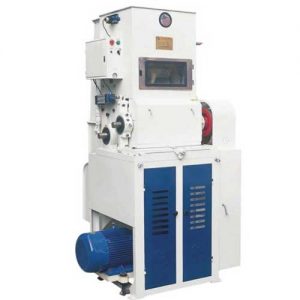 MLGQ-B
MLGQ-B Series Husker

MODEL

MLGQ36B

MLGQ51B

MLGQ63B

Output (T/H)

4-4.8

6-7

6.5-8.5

Power (KW)

7.5

11

15

Air Volume(M3/H)

4000

4500-4800

5000-6000

Net Weight (Kg)

700

850

1200

Dimension

1248X1390X2162

1400X1390X2219

1280X1410X2270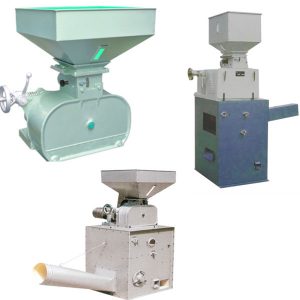 L Series Husker
L Series Husker

MODEL

L-10C

L-15C

LM24-2C

LM24-2C(H)

LJ25

LJ25(H)

Output (t/h)

0.8

1.1

1-1.5

1-1.5

3-3.5

3-3.5

Power (k/w)

2.2

3

4

4

7.5

5.5

Rubber Roller

4'

6'

6'

6'

10'

10'

Net Weight (kg)

145

155

250

113

550

550

Diimensions (m)

0.8×0.6×0.8

0.9×0.6×0.8

1.7×1.4×1.5

0.8×0.6×0.5

2.0×1.8×2.0

1.0×0.8×0.7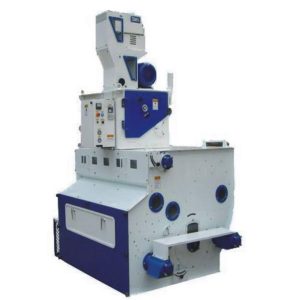 MLGX (B) Husker
MLGX (B) Husker

MODEL

MLGX25B

Output (t/h)

4-5

Power (k/w)

5.5×2

Air Volume(m3/h)

4200

Net Weight (kg)

1650

Diimensions (m)

1.5×1.1×1.9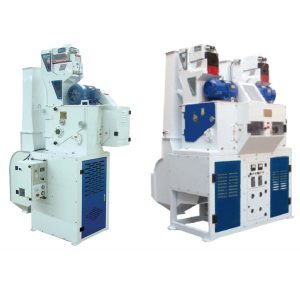 MLGX (A) Husker
MLGX (A) Husker

MODEL

MLGX25A

MLGX25Ax2

Output (t/h)

5-7

10-14

Power (k/w)

7.5

7.5×2

Air Volume(m3/h)

4000

8000

Net Weight (kg)

600

1200

Diimensions (m)

0.8×1.6×2.5

1.7×1.6×2.6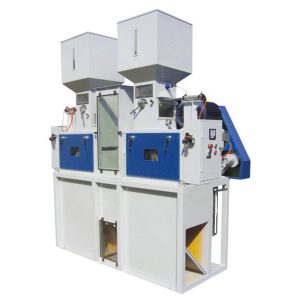 MLGB Belt Series Husker
MLGB Belt Series Husker

MODEL

MLGB25

MLGB25x2

Output (t/h)

3-4

6-10

Power (k/w)

5.5

11

Air Volume(m3/h)

3800

7600

Net Weight (kg)

700

1000

Diimensions (m)

1.2×0.9×2.4

2.1×0.9×1.8



MLGZ Husker 
MLGZ Husker

MODEL

MLGZ25

MLGZ36

MLGZ51

MLGZ36x2

Output (t/h)

2.5-3.5

4.5-5.5

6.5-8.0

9.0-13.0

Power (k/w)

5.5

7.5

11

7.5×2

Air Volume(m3/h)

3800

4000

4600

8000

Net Weight (kg)

500

700

850

1840

Diimensions (m)

1.2×1.0x2.1

1.3×1.4×2.2

1.4×1.4×2.2

2.1×1.4×2.3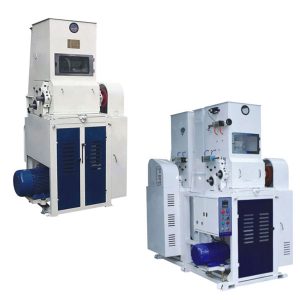 MLGT (Q) Husker
MLGT (Q) Husker

MODEL

MLGT (Q) 25

MLGT (Q)36

MLGT (Q)51

MLGT (Q)63

MLGT (Q)71

MLGT (Q)36Bx2

Output (t/h)

2-3

4-4.8

6-7

6.5-8.5

9-14

7-10

Power (k/w)

5.5

7.5

11

15

15

7.5+7.5

Air Volume(m3/h)

3500

4000

4600

5000-6000

6500-7000

8000

Net Weight (kg)

500

700

850

1200

1280

1500

Diimensions (m)

1.2×1.0x2.1

1.2×1.4×2.2

1.4×1.4×2.2

1.3×1.4×2.3

1.3×1.3×2.1

2×1.3×2.2