Weighing & Shaping Machine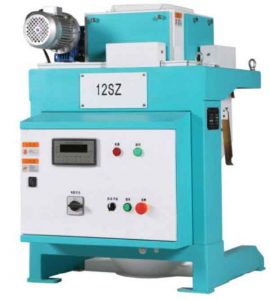 SZ BlendingMachine
SZseries of blending machine using the weight –loss method to control the flow,users only need to set up the instrument and damper
SZ Blending Machine

MODEL

SZ-12

Weighing Extent

0.3-12

Power

4N-AC380V 50HZ±10%

The Precision

±3%

Working Environment

Temperature:-10°C

Relative Humidity: 90%RH

Dimensions(m)

828x819x1007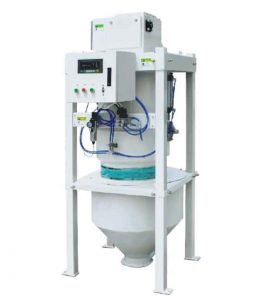 DCS-LFlow Scale
DCS-L series of Flow scales are suitable for accumulatingflow rate measurement in rice, grain, food industry etc. Adopting importedsensor and pneumatic parts, the machine is with easy maintenance and stableworking performance.
DCS-L Flow Scale

MODEL

DCS-50L

DCS-100L

DCS-200L

Outpur(T/h)

≤20(Paddy)

≤40(Paddy)

≤60(Paddy)

Weighing Error

0.2%F.S

Power

4N-AC380V 50 HZ

Air Expenditure

0.4-0.6Mpa 1M3/h

Dimensions(m)

1.1x1x1.8

1.3×1.2×1.9

1.4×1.3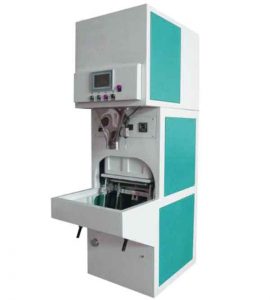 ZKVacuum Shaping Machine
ZK series of vacuum shaping machine is suitable for rice,fodder, food and chemical industries etc. It makes the product keeping fresh,preventing deterioration and easy transportation.
ZK Vacuum Shaping Machine

MODEL

ZK-A1

Weighing Extent

1-5

Speed(bag/hour)

 

Air(Expenditure)

0.4-0.6Mpa 1M3/h

Power

380V 50HZ 2.5 KW

Dimensions

1.1×0.7×2.2